YONGXING Company Information
Liaocheng Yongxing Environmental Protection Science And Technology Co.,Ltd founded in the year of 2001 and located in Liaocheng City,Shandong,China.It is a high-technology company and collection of scientific research,produce.We are a professional manufacturer specialized in Polyacrylamide (Anionic, Cationic, Nonionic).
At present,our factory has 8,000 tons annual production capacity,with a number of automatic production line.We also have our own polymer research and develop laboratory.From now on,our market share covers more than 20 countries and regions.
YX1616 Introduction

YX1616 is a synthetic, high molecular weight anionic polyelectrolyte supplied in dry solid form.It has very good effect in construction piling&drilling.YX1616 can instead of Korea products and KMR products.It is widely used in Vietnam,Malaysia,China construction site etc.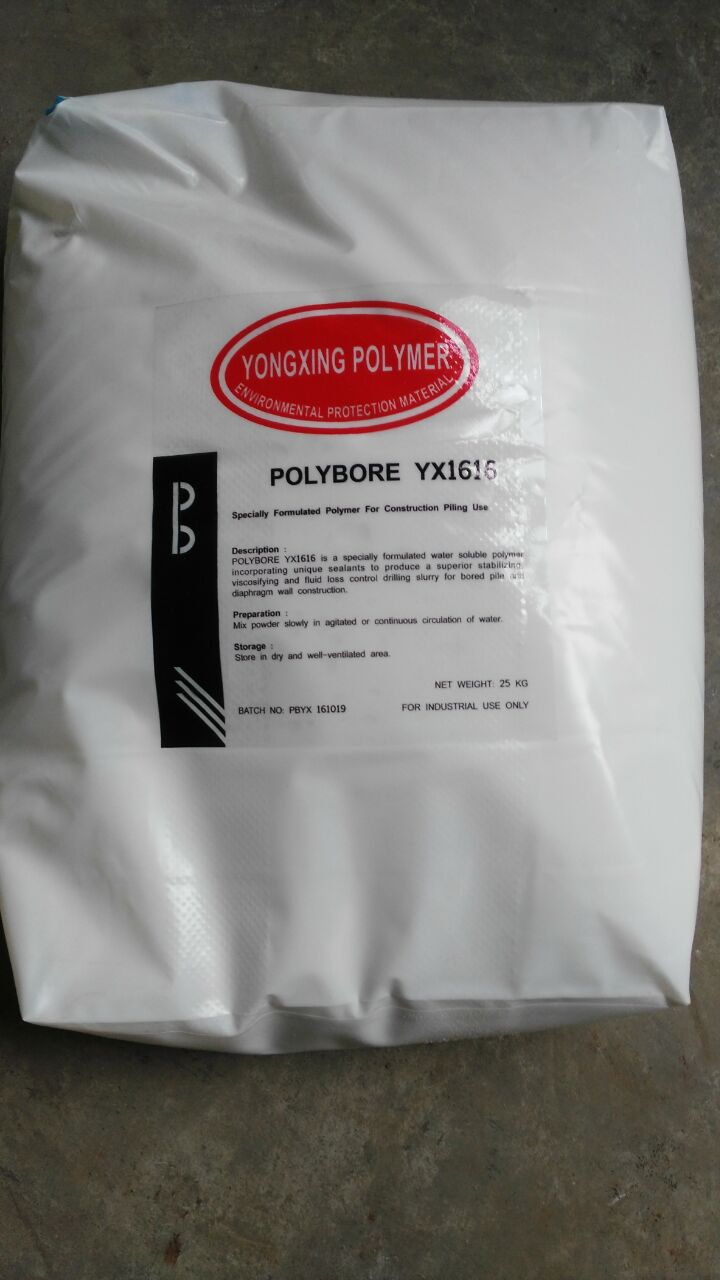 YX1616 Specification
Attn: Even the same specification,different polyacrylamide manufacturer also has different effect.So when you book the bulk order,to apply some sample to test is necessary.